On Saturday, the 20th of July, the 15th edition of Grossmann Fantastic Film and Wine Festival came to a magnificent conclusion. This year, there were screenings of no less than 35 feature films, 12 documentaries and 43 short films from 36 countries, with 6 features, 7 music documentaries and 28 short films being shown in the competition program.
At the closing ceremony, the following awards were given:
HONORARY VICIOUS CAT for outstanding contribution to genre cinema
The Honorary Vicious Cats were received by the festival's guests of honour, actress Christina Lindberg and director Sam Firstenberg.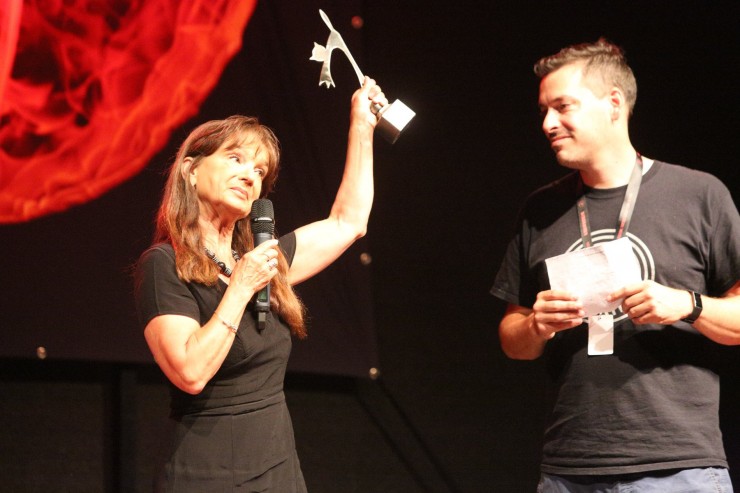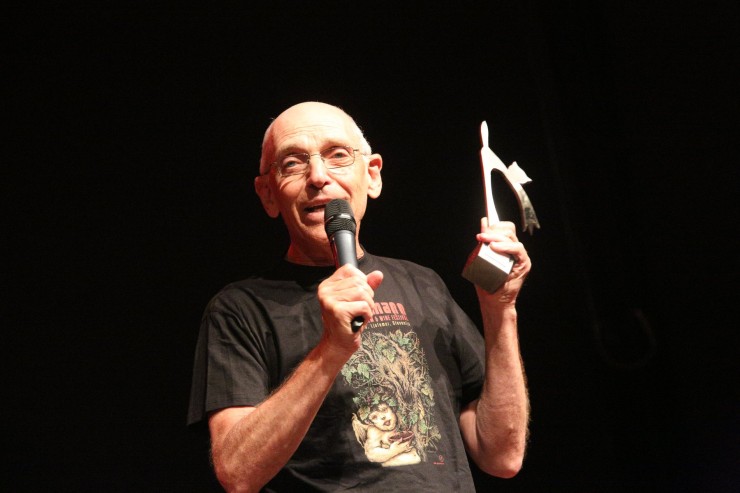 VICIOUS CAT for best feature film:
TUMBBAD
India; 2018
Directed by: Rahi Anil Barve, Adesh Prasad

NOISY CAT for best music documentary:
THE ALLINS
Denmark; 2017
Directed by: Sami Saif
SLAK'S VICIOUS CAT for best short film:
MY FIRST TIME
Israel; 2018
Directed by: Asaf Livni
Special mention:
LA NORIA
Spain; 2018
Directed by: Carlos Baena

MELIES D'ARGENT, the European Fantastic Film Festivals Federation award for best European fantastic short film:
HOPES
Spain; 2019
Directed by: Raúl Monge
AUDIENCE AWARD for best feature film:
X – THE EXPLOITED / X - A RENDSZERBŐL TÖRÖLVE
Hungary; 2018
Directed by: Károly Ujj Mészáros

VICIOUS CAT WINE CHAMPION for best wine:
KAUČIČ WINERY
MUSCAT OTONEL (semi-dry, year 2018)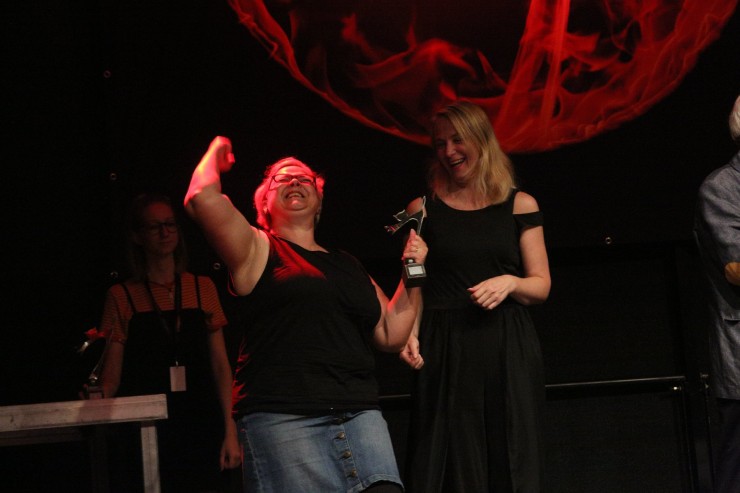 The winning film of the Little Workshop of Horrors:
MORTAL SIN / SMRTNI GREH
Directed by: Vanja Lea Kocen
Jury motivations:
VICIOUS CAT
Jury: director Sam Firstenberg, BIF-market manager Romain Roll, director Roberto San Sebastián
The jury unanimously agreed to award TUMBBAD with the Vicious Cat. We were all blown away by the story, cinematography, visual aspects and much more that such great fantastic cinema might be delivered nowadays to the world.
NOISY CAT
Jury: journalist Igor Vidmar, director Jérôme Vandewattyne, film expert Harald Warneke
We have chosen this movie because of its balance of message, cinematography and authenticity shows a darker side of rock'n'roll, a nihilistic attitude which turns the glamorous face of rock'n' roll into an absurd selfdestructive freak show.
SLAK'S VICIOUS CAT
Jury: festival director Mikko Aromaa, director Julian Richards, director Michael Panduro
Coming from a country of no substantial genre film tradition but a lot of emerging genre filmmaking talent, the winner is an energetic and perfectly paced mix of horror and comedy with a number of edgy twists that one wouldn't think possible to fit in a relatively short running time of less than 10 minutes.

We're giving a special mention to that rare animated film that dares to actually be scary. An engaging and beautiful fantasy in the vein of Guillermo Del Toro that showcases amazing technical execution, lavish visuals and awesome monsters while maintaining the overwhelming perspective of a child.
MELIES D'ARGENT
Jury: festival director Mikko Aromaa, director Julian Richards, director Michael Panduro
The winning film manages to subvert expectations and play around with genre in an engaging and original way, while showcasing great special effects and taking hold of a deeply human theme.